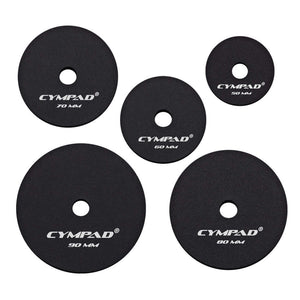 Cympad Moderator Super Set
CYMPAD Moderator Super Set cymbal pads provide the consistency and dependability of CYMPAD's advanced cellular foam material while reducing cymbal volume and unwanted overtones, controlling sustain and increasing articulation. Moderators offer a full range of options for incremental tone control of cymbals in rehearsal, recording and performance and are highly recommended for practice rooms and teaching studios, as well. Cympad Moderator Super Set includes two Moderators of 50mm, 60mm, 70mm, 80mm and 90mm.
Don't hold back and play your cymbals with as much energy as your sound requires!


Cympad Moderator Chart