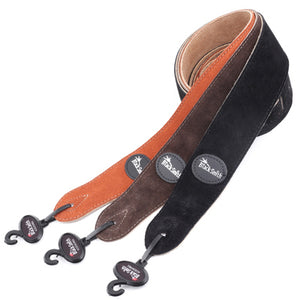 Black Smith - Suede Basic Strap
BlackSmith straps are crafted with care and excellence in a Canadian Manufacturer of quality musical accessories. Our goal is to provide musicians with unsurpassed quality, comfort, and durability with the high-quality accessories they crave for their instruments. Every quitarist knows that the quality of your guitar strap goes a long way in provide comfort and durability.
Therefore, when purchasing guitar straps, get the best leather quality on the market with BlackSmith straps. Now thousands of musicians and our worldwide customers are experiencing our leather difference, which means superior craftsmanship and terrific price. If you are in need of the highest quality guitar straps for your electric, acoustic, or bass guitars, rely on BlackSmith straps!